P & H Milling - A division of Parrish & Heimbecker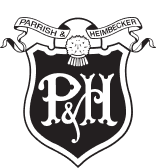 As the largest Canadian-owned milling company, the P&H Milling Group is comprised of nine flour mills strategically located across Canada. Functioning together as a national cohesive unit, we produce a diverse variety of products, known for their top quality and consistency, and healthy source of nutrition.
We source wheat and peas from across Canada to produce flour, pea, durum and cereal products. Our quality and service help our customers achieve their goals whether in Canada, the United States or around the world.
Our mission is to create quality milled products with an industry leading experience without compromising our values!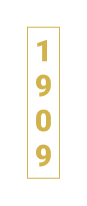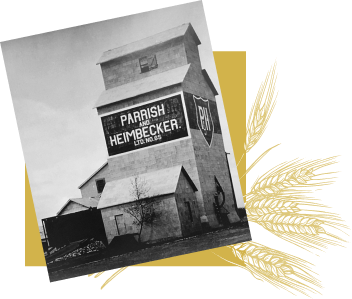 Parrish and Heimbecker, Limited (P&H) is a Canadian, family owned agribusiness, with roots in the agriculture industry since 1909. Founded by W.L. Parrish from Brandon, Manitoba and Norman Heimbecker from Hanover, Ontario. P&H entered into the Flour Milling Business in 1964 with the acquisition of the Knechtel Milling in Hanover, Ontario. In 1975, P&H expanded our wheat and durum milling with the purchase of the Ellison Milling Company in Lethbridge, Alberta.
In 1989, P&H ventured into pea fractionation milling with the opening of Parrheim Foods in Saskatoon, Saskatchewan. Our Saskatoon Pulse mill specializes in proteins, starches and fibers from yellow Canadian field peas.
In 2007 the P&H Milling Group expanded further with the purchase of Hayhoe Mills Ltd. The 2009 acquisition of Dover Industries brought five additional mills to P&H Milling Group, which provided the company the opportunity to better serve our existing customers and provide a national presence to new customers from coast to coast.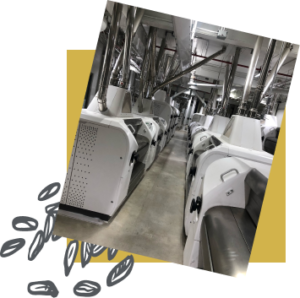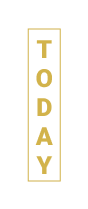 In 2017, P&H commissioned a state-of-the-art flour facility on the Port of Hamilton, adjacent to our grain terminal elevator which opened in 2011. In early 2020, P&H further expanded our Hamilton facility, which increased our capacity to support the needs of our growing customers!
Our two founding families still own and operate the company, which serves customers in Canada, the USA and around the world!
Custom milled flours for a diverse range of products!
We are manufacturers of the highest quality of wheat and pulse-based products. We work with P&H Grain to deliver the right wheat from our vast elevator network across Canada. P&H Milling can also meet your specialized needs for blended products, private label and branded product.
We understand that people are the driving force to any business! Our dedicated company owned fleet and drivers provide reliability, flexibility and a more personalized experience to our customers. We can assist you with risk management and technical needs to ensure your purchasing and production needs are maximized.
Products are available in bags, totes and bulk
Learn more information about our flour and pulse products by contacting us at 1-800-621-0588
Partnering to feed your family responsibly!
P&H Milling Group strives for excellence through integrity and teamwork to ensure all our products and services meet customer, regulatory and industry standards. We are committed to continual improvement to maintain the highest standard of finished goods. Quality and Food Safety are prioritized in all stages of our manufacturing operations. We participate in several third party audited programs.



Brand Reputation Compliance Global Standards
Organic Certified
Kosher Certified
HACCP
FSMA

We are uncompromising in our commitment to protecting the health and safety of our employees, contractors, customers, and community!

We understand that quality products start with quality ingredients!
We strive to minimize the impact of our activities on the environment.
P&H Milling Group is committed to providing a socially accountable work environment. We uphold ethical business practices and respect employee rights. The company is committed to conducting its business in an environmentally responsible manner in the interests of our employees, customers, and the community in which we operate.
"As a Sedex member we are committed to being a responsible business, sourcing responsibly, and improving ethical standards and working conditions within the supply chain."

P&H Milling Group will ensure that every reasonable precaution is taken to conduct its business in an environmentally responsible manner in the interests of our employees, customers and the community in which we operate.
All members of the company will work as a team in the promotion and achievement of a high standard of environmental protection. All members of P&H Milling Group, at all levels and in all functions, must accept their responsibilities in achieving the objectives of this Policy.